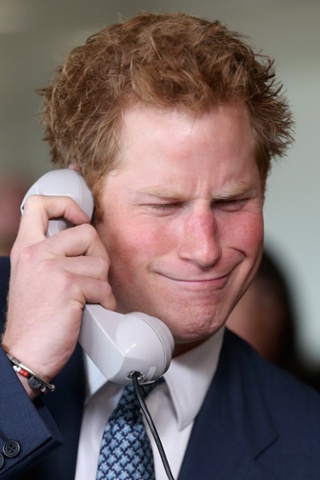 PRINCE HARRY LOVES ANIMALS
The Duke of Cambridge and Prince Harry have reportedly gone hunting in Spain - a day before William and the Prince of Wales call on the world to combat the illegal wildlife trade.
The royal brothers are set to hunt wild boar and stags on a private estate, according to The Sun.
In a video message due to be broadcast tomorrow,
Charles and William will call on people to act now to save endangered animals like rhinos, elephants and tigers ... but not the sport of killing and chasing wild boar and stags for pleasure.
They've got all the proper wardrobe
when they do the hunting thing
There is no suggestion that the hunt William and Harry will reportedly take part in anything that breaks the law in any way.
A royal spokesman said: "The Duke of Cambridge has for many years been a passionate advocate for endangered wildlife and has campaigned tirelessly to help stop the illegal poaching of rhino horn and elephant tusk. His track record in this area speaks for itself."
ARTIST TAXI DRIVER GIVES US HIS POINT OF VIEW