William Hague quits
as a dozen ministers axed
in cabinet reshuffle
.
'William Hague has stood down as David Cameron mounted a "cull of the middle-aged white men" in his biggest reshuffle since becoming Prime Minister.
Mr Cameron fired the starting gun for the general election by sacking or moving at least six Cabinet members to make way for a series of young women, who will be promoted on Tuesday.
Mr Hague said he was quitting as Foreign Secretary with immediate effect, saying there is a "need for renewal" in the Government.'
Read more: William Hague quits as a dozen ministers axed in cabinet reshuffle
Butler Sloss stands down
.
Which unfortunate high class pervert protector will be chosen next?

At least make sure it's not a Jimmy Savile lookalike.

David Icke -


Pressure over outrageous conflict of interest causes Baroness to bow to the inevitable.
Now Cameron – appoint someone we can have some faith in. I know it's the last thing you want to do, but people are onto you now and it's not as easy as it used to be is it?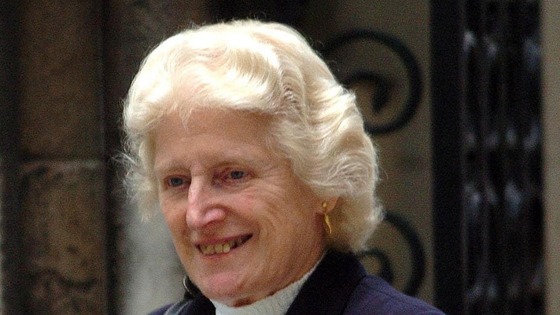 Retired judge Baroness Butler-Sloss has stepped down as head of a probe into child sex abuse saying she was "not the right person" for the job.
Lady Butler-Sloss has been under pressure to quit from MPs and victims concerned about her family links.
Her late brother, Sir Michael Havers, was attorney general in the 1980s.
Home Secretary Theresa May said she did not regret appointing the peer, adding that she would "not hang around" in naming her successor.
Lady Butler-Sloss said she "did not sufficiently consider" whether her family links would cause difficulties in the inquiry. 'Right person'
Downing Street said it would "take a few days" to appoint a new chairman and appeared to indicate that whoever was chosen would not be so closely linked to the establishment.
Mrs May told MPs that she believed Lady Butler-Sloss was the "right person for the job" despite what she suggested was a lot of "rumour and innuendo" about her appointment.
"I do not regret the decision I made. I continue to believe that Elizabeth Butler-Sloss would have done an excellent job as chair of this inquiry," she told the Home Affairs select committee.
Asked about her successor, Mrs May said she still favoured appointing a single individual to head the over-arching inquiry rather than a panel of experts urged by Labour and some abuse victims.
She said she hoped to name a new candidate "within a reasonable amount of time" but said whoever was approached would need to "think carefully" about the nature of the role.
http://www.bbc.co.uk/news/business-28295282
http://the-tap.blogspot.co.uk/2014/07/elizabeth-butler-slut.html
http://aanirfan.blogspot.co.uk/2014/07/pedo-ring-adopted-girl-hampshire-savile.html