.
Exposing and Ending the Zionist Occupation
and Stranglehold on America
by
Preston Jame
s
.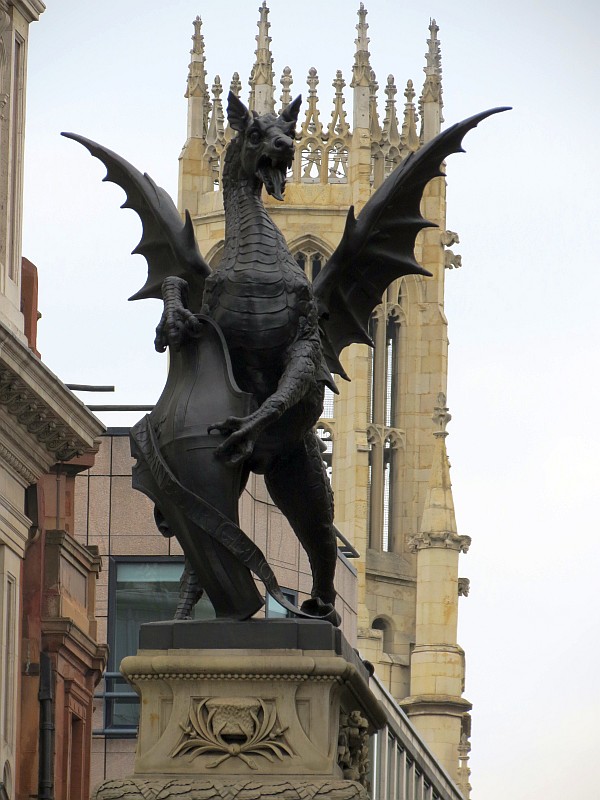 .
CITY OF LONDON DRAGON STANDS GUARD
.
America is now held captive in a Zionist stranglehold in what has appeared to be an ever tightening grip.
Banking, Congress, Politicians and most Elected Officials, and also most USG officials in general are under the near complete control of an alien invasion force called World Zionism.
And to make matters even worse as if they weren't bad enough already, World Zionists now have their own secret Occupation Force inside America right now, which was created through the use of Nuclear blackmail.(1)
This Zionist Occupation force inside America is called Homeland Security (DHS) and was set up by the former East German Stasi head Marcus Wolfe to serve World Zionists as a Stasi-type Internal Police State Mechanism inside America.
World Zionism (WZ) is run out of the City of London Financial District by Rothschild Family dominated private Zionist Central Banksters with the American private Federal Reserve System one of its main franchisees.
The City of London has been the primary source of all the large wars, mass death and the Hell on earth that has existed since its inception. The City of London, a known center of Luciferianism aka Satanic cult activity, became even more demonic and evil after the Rothschild Family took it over by covert means when Napoleon was defeated.
.
.
Two dragons grace the arms of the City of London. The City, or "Square Mile"

"Domine dirige nos", which translates as "Lord, direct (guide) us"
Which Lord are we talking about here ?
.
The first major beachhead these WZs obtained in America was their bought and paid for passage of the illegal, Unconstitutional Federal Reserve Act in 1913.
The City of London Zionists invaded America in 1913 with the Unconstitutional fraudulent passage of the Federal Reserve Act, illegally passed on a Friday night right before Christmas with no quorum present and lots of bribed, bought of congress-critters. This fraudulent illegal, Unconstitutional act has been the wellspring of all kinds of massive corruption and hell inside America and the world ever since.
Ever since the Crown lost the Revolutionary War to the Colonies the City of London Banksters have been hard at work trying to take it back. These World Zionists working out of the City of London have been completely obsessed with hijacking America, using it to fight its wars, asset stripping it bare, and occupying it with their own private Secret Police placed in control over all American law Enforcement, Intel and Alphabets.
The Rothschild Banking family acquired more wealth than three major Nation-States and desired to covertly set up its own Nation-State for political cover.
The Rothschild banking Family acquired so much wealth in Europe in Germany France and England from Babylonian Money-Magick, Pernicious Usury, and War-Profiteering that they decided to set up their own nation-state to provide protection and cover for their vast holdings.
This was the long planned nation of Israel which was deigned to fulfill this need for a Zionist action-agent Cutout but also a means to depopulate Palestine and get control of Jerusalem to seat their own NWO Luciferian Ruler, the Anti-Christ.
.
READ MORE HERE
http://www.veteranstoday.com/2014/07/27/stranglehold-on-america/
.
.