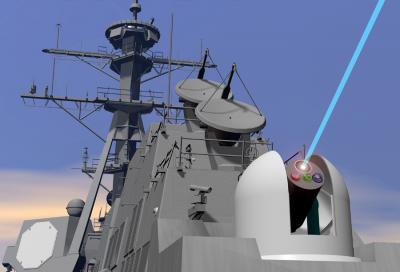 Stolen Tesla patents finally coming to "light".
Think particle-beam!
The Office of Naval Research announced last week that it is building a laser weapon that will be able to shoot down aerial drones, spelling big trouble for any enemy who tries to target the U.S. Marines.

GBAD -- Ground-Based Air Defense Directed Energy On-the-Move -- is a laser weapon designed to be installed on the Marines' Humvees, Joint Light Tactical Vehicles and other light tactical ground vehicles.
READ MORE HERE