Deputy Prime Minister confronted during incident
Paul Joseph Watson
Infowars.com
March 21, 2014
A protester crashed a live BBC News broadcast to warn of "institutional pedophile rings" operating in the United Kingdom.
BBC reporter Norman Smith was scheduled to conduct an interview with Deputy Prime Minister Nick Clegg but moments earlier Clegg was forced to flee the scene in central London after he was confronted by a protester, who according to Norman "spoiled the occasion".
The same protester,
Bill Maloney
, then hijacked the BBC broadcast to proclaim, "institutional pedophile rings operating in this country now, I just asked Nick Clegg a question…" before directors cut the live feed and crossed back to the main BBC anchor who offered his "apologies" for the incident.
In the earlier incident where Maloney confronts Clegg during a photo-op, he asks the Deputy Prime Minister, "Four years I asked you what you were going to do about institutional pedophile rings operating in this country now, your reply to me Nick was 'I don't know what you mean by institutional pedophile rings', do you understand what I was talking about four years ago?"

Clegg replied that he was there to talk about taxes and walked away before being pursued by Maloney and journalist Sonia Poulton.
.
UK Budget 2014: Bill Maloney
& Sonia Poulton confront Nick Clegg
.
Budget Day 19 March 2014. Investigative journalists Bill Maloney and Sonia Poulton directly confront UK Deputy Prime Minister Nick Clegg on the subjects of institutional paedophile rings operating now and the consequences of austerity measures.
Since the exposure in 2012 of entertainer Jimmy Savile as a pedophile who sexually molested hundreds of children over decades,
information suggesting
that Savile was merely one member of a much wider pedophile network that included influential power brokers has emerged.
According to two of Savile's victims
, the TV host took part in satanic rituals during which participants chanted "Hail Satan" while abusing young girls. The victims reported the rituals to police but no action was taken.
In January it was also revealed that a
secret network of Freemasons
has recruited people inside Scotland Yard as a means of corrupting the criminal justice system, which some have pointed to as a reason as to why pedophiles who occupy positions of power in the police, judiciary and government are being protected from prosecution.
Recently it was reported
that an adviser to the Queen and one of Britain's most senior judges, Lord Justice Fulford, campaigned to support a pedophile group that advocated legalizing sex with children. The group was also supported by Labour Party member Harriet Harman.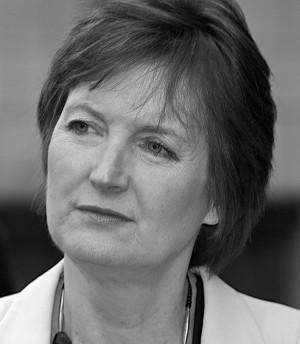 Earlier this month, Patrick Rock, a special aide to British Prime Minister David Cameron,
was arrested
on charges of offences relating to child pornography. Ironically, Rock was a government adviser on installing web filters to block pornography.
*********************
Paul Joseph Watson is the editor and writer for
Infowars.com
and
Prison Planet.com
. He is the author of Order Out Of Chaos. Watson is also a host for Infowars Nightly News.
This article was posted: Friday, March 21, 2014 at 6:44 am
Pedophile Rings & Clinton's Pedophile Pal
New questions have surfaced about Bill Clinton's sexual deviancy as well as a protester crashing a live BBC news broadcast to warn of "institutional pedophile rings". We look at the multi-national, bi-partisan evil of sex slavery and pedophile rings. From the UK to the UN to the United States' CIA, NSA, Republican and Democrat — the evil is pervasive and persistent.


The Portuguese case (referred to near the end was a criminal whitewash. The guys jailed for it were pure scapegoats, petty expendable actors in the pedophile business. The true criminal networks are still at large, destroying innocent lives. And by the way, the police ended up going after many of the victims, and also after journalists who actually tried to make a professional investigation of the case.

To be plainly honest, the country of Portugal is a dirty mafia pit of silent criminality.

Never trust any "institutional information" coming out of Portugal portraying it as a harmless little country. It's a veritable serpents' nest. In fact, many important moves at global integration are decided there, by aristocratic degenerates who are very high up in the (real) transatlantic establishment.

What about Johnny Gosch and Lawrence (Larry) King aka the Franklin Cover-up? You think Larry King has stopped serving the upper eschelon of DC??

This video alone should end the careers of so many.. to bad everyone who controls the keys to society are part of the conspiracy.

Western culture is overwhelmingly pedophilic. Look at your media. Look at those setting trends and fashion. Look at the celebrity culture we embrace and major celebrities who actively exploit our children. And we let them.